In the makeup and beauty industry, what's the latest big thing? It's phi brow, a microblading technique that creates perfect and long-lasting eyebrows. It was missing from the industry a few years back; however, now it fills the gaps of several years when it comes to growing thick black eyebrow hair. It is ideal for asymmetry, patchy brows, no eyebrows, and poorly shaped brows. If you are trying hard to keep your eyebrows symmetrical but fail to do so, then try phi brow microblading. Read the guide to know how it benefits you and who you should take the treatment.
Phi Brow Microblading History
It took birth in Europe. The teaching of drawing of hair is permanent and is considered the most beautiful technique toll date. Branko Babic created it. Phi brows microblading is a permanent makeup technique of drawing eyebrows using micro blades where pigment insertion needs to be done. It simulates natural hair look with various densities and lengths. Remember, it doesn't make use of tattooing machines. Using individual blades hairs are shallowly drawn in the skin. Due to this technique, your eyebrows look natural. The entire eyebrow shape is filled with felt pen effect.
Purpose Of Phi Brow
It is to correct imperfection as well as to enhance or improve the natural look. It is not meant to affect evening makeup. Pigments don't contain heavy metals; however, it makes use of mineral origin materials. It assimilates well with skin pigment to get the natural look. It is recommended to restore the natural and best possible eyebrows.
Phi Brow Calculation
Perfect eyebrows are defined using Phi divider, and Phi ratio along with consideration of face morphology. Symmetry is very important. That's why it is calculated keeping the eye's closed. In the alignment of natural hairs, strokes are drawn so as to accomplish the hyper-realistic look.
Execution Of Phi Brow
If you have few natural hairs, then, first of all, the volume of hair is improved using manual technique along with the machine to receive shadows. The mixture of both methods called Phi Fusion. Using Phi Brush or sterile tool, treatment is executed, and pigments are developed to get the highest standards known as Phi brows microblading pigments.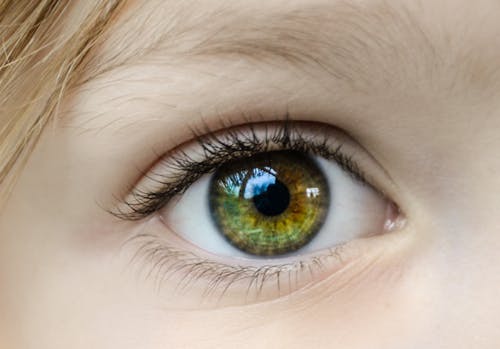 How Long Color Will Last?
The colour will look dark for the first 5-7 days, and it loses 50% of colour due to oily skin. Remember, the more oil on your skin, the shorter the hue lasts. New colour refreshment stays 10-12 months. However, with oily skin, it lasts six months.
Before The Treatment
Before you went for the microblade, you have to give a patch test. The consultant tells you whether you are eligible for treatment or not. If you qualify, the technique takes place in 2.5 hours. It will contain measuring, micro-blading, and finally, applying the tint. It is not a single part treatment rather a two-part procedure. After one month, the second treatment execution takes place.
You will be surprised to know that phi brow treatment is rapidly growing, and it is a celebrity favourite.